Shop E-bikes
From off-road adventures to daily commutes, our e-bikes have you covered.
Gear Up for Winter
Travel farther with the most popular accessories. Buy more, save more! Up to $617 combined savings on bundles of ebikes and accessories built for year-round rides.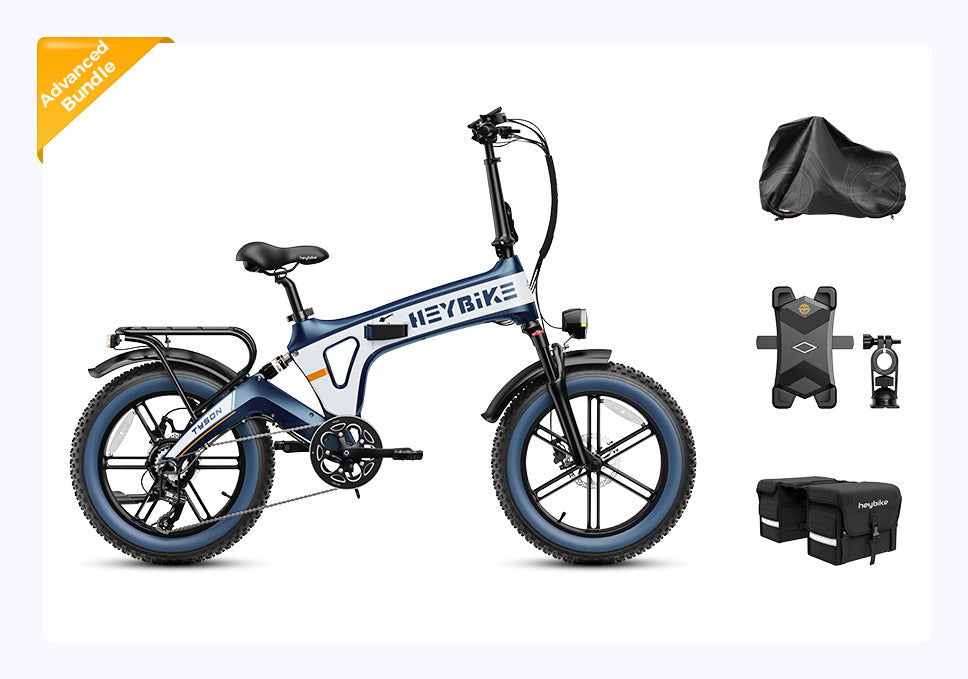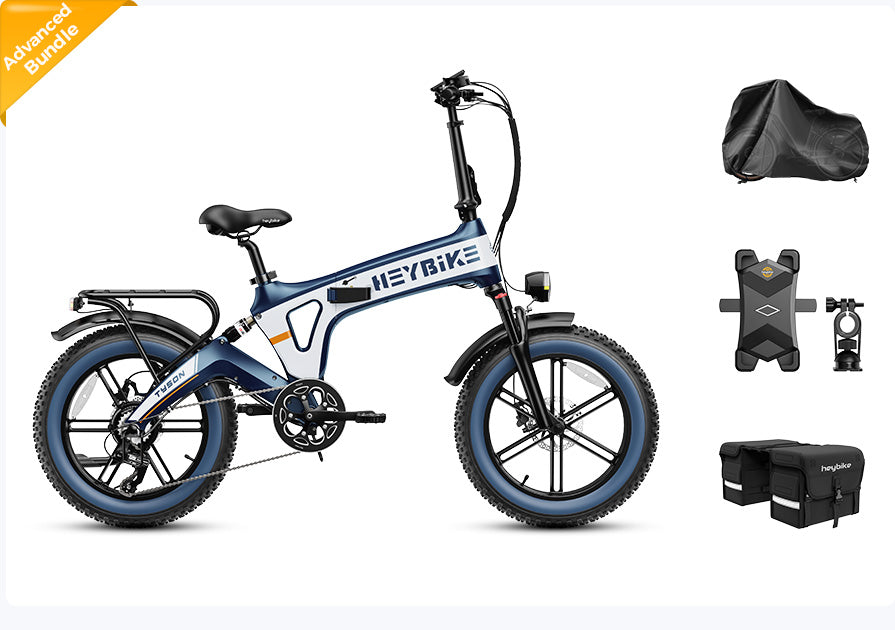 Recommended By







"Heybike Ranger S is a killer city cruiser with one unfortunate quirk. Heybike continues to produce quality e-bikes, and this one really packs a punch."

-CNET
"Heybike Tyson with fat tires and full-suspension, you'd expect this e-bike to feel like you're riding on air, and it largely does."

-ELECTREK
"Heybike Brawn is a fast, fun, and extremely capable e-bike. It looks absolutely wicked, and it really does have the speed and power to match."

- ELECTRIC BIKE REPORT
"If you're looking for an affordable commuter ebike with a powerfulmotor for climbing hills, a generous range and a long-lasting battery,the Heybike CityRun checks all those boxes and more."

- heavy.
"With its stylish aesthetics, affordable price, and user-friendly design. Heybike Mars doesn't disappoint."

- ANDROID AUTHORITY
"Say goodbye to limited mileage and uninspired design with the Heybike Ranger S which has a cool, chunky, step-through frame for easier mounting."

-Medium
"Heybike has officially unveiled its new Ranger S e-bike, a foldable step-thru frame that's designed to be robust enough to handle any terrain. And at $1,499, it's also seriously affordable."

-Tech Crunch