Introducing Colorado's Electric Bike Rebate Program
On the 8th of June 2023, the Colorado Energy Office proclaimed the unveiling of an electric bike refund project throughout the state in August. This endeavor aspires to offer fiscal encouragements to occupants, with credits going up to $1,750 for the low-income populace and $1,150 for those with average salaries. Eligibility for this system necessitates a home revenue lower than 80% of the region median income (AMI) for the bigger reimbursement amount, or between 80% and 100% of the AMI for the somewhat reduced remittance sum.
The Colorado Legislature approved $6.6 million in 2022 for the Air Quality Improvement Investments (AQII) program, a program created to reduce air contamination in Colorado through the financing of initiatives that enhance energy productivity, curtail greenhouse gas releases, and advance clean transportation. The CEO of the program has established several approaches to further clean transportation in Colorado, including a e-bike rebate scheme. In addition, the CEO is looking into extending the state's electric vehicle charging network and making public transportation more accessible to all.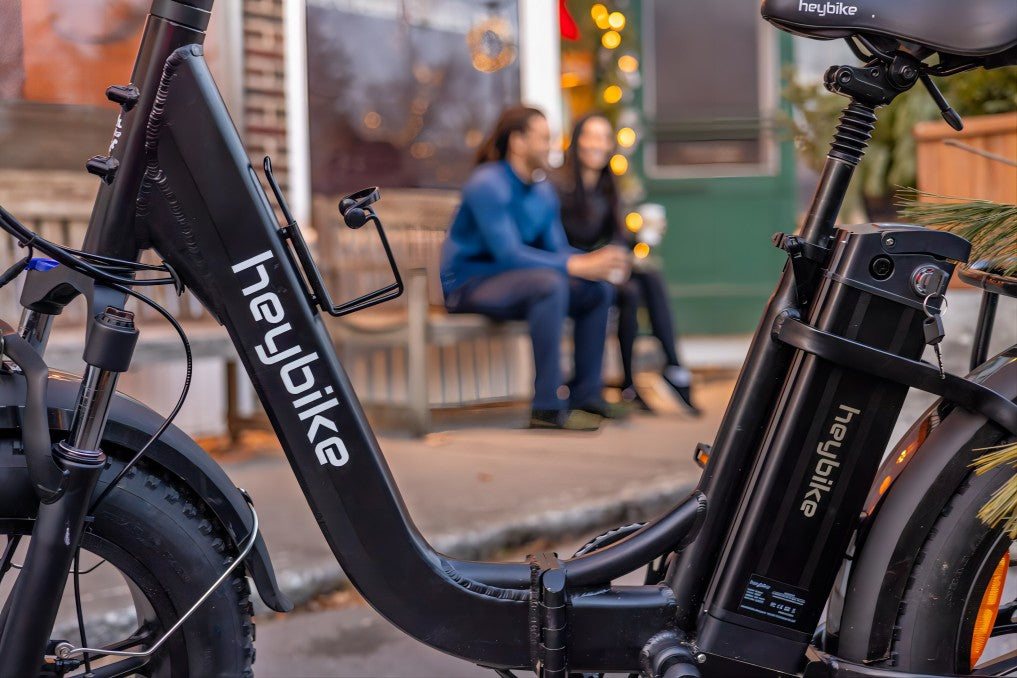 It is expected that the e-bike rebate program will be hugely sought after and all its resources will be depleted within six months of its start, the CEO revealed. Nevertheless, he divulged plans to implement a Colorado e-bike tax refund come April 2024. Residents of Colorado will be entitled to receive a $450 tax rebate when they purchase an e-bike, irrespective of their earnings.
In its ongoing mission to make the environment cleaner and to foster eco-friendly commuting options, Colorado has introduced an e-bike rebate program. This progressive plan makes e-bikes more affordable for residents, so more people will choose this clean mode of transport over traditional, more polluting options. This scheme should ensure that greener mobility alternatives will be adopted all over Colorado.
What You Need to Know About Colorado Ebike Rebate Program?
Residents with limited incomes in Colorado have a great opportunity to reduce the cost of e-bikes thanks to the state's rebate program. Not only do these two-wheeled vehicles make navigating through hilly areas and long commutes simpler, they also serve as a useful and convenient form of transportation.
For those curious to find out what e-bikes are available, and what rebates come with them, the following list of local stores provides insight into that information:
Avon: Customers can receive a $400 rebate when purchasing a new e-bike in-store, provided that the minimum price of the e-bike is $1,000.
Denver: Income-qualified residents in Denver are eligible for a $1,200 rebate when purchasing an e-bike or a $1,400 rebate when purchasing an e-cargo bike.
Boulder: All residents of Boulder can avail a $500 rebate on the purchase of an e-bike.
Please note that these examples showcase a few of the available rebates, and the specific rebate amount may differ based on the retailer. To ensure accuracy, it is advisable to directly contact the retailer and confirm the rebate amount before finalizing your purchase. For further information regarding the Colorado ebike rebate program, please visit the CEO website.
How Income-Qualified Residents Can Benefit from Buying Electric Bikes from Local Shops
There are several compelling reasons why it's important for income-qualified residents to consider purchasing e-bikes from local stores. Here's why:
Supporting Local Businesses
By buying an e-bike from a local store, you contribute to the growth and vitality of your community. Local businesses play a vital role in creating employment opportunities and fostering economic development.
Getting a Better Deal
Local stores often offer competitive prices on e-bikes compared to online retailers. Since they don't have to factor in shipping and handling costs, they can provide more attractive pricing options.
Enjoying Personalized Service
When you choose to purchase an e-bike from a local store, you have the advantage of receiving personalized assistance from knowledgeable staff. They can guide you in selecting the right e-bike model that suits your specific needs and address any queries you may have.
If you're an income-qualified resident contemplating the purchase of an e-bike, I highly encourage you to explore local stores. By doing so, you not only contribute to your community but also stand to benefit from better pricing and personalized support.
FAQs About How to Get This Rebtate in Colorado
Now, let's address some frequently asked questions regarding the e-bike rebate program in Colorado:
Q: Who is eligible for the program?
To qualify for the income-qualified rebate, residents must have a household income below 80% of the area median income. For example, a family of four with an income of $50,000 or less would meet the eligibility criteria.
Q: What are the e-bike requirements?
The rebate applies to various types of e-bikes, including e-cargo bikes and e-mountain bikes. The rebate amount depends on the purchase price, with a maximum rebate of $1,200. To be eligible, the e-bike must meet specific criteria, such as having a maximum motor power of 750 watts and a top speed of 20 mph. Additionally, the e-bike must be new and registered with the Colorado Department of Revenue.
Q: How do I apply for the program?
Applying for the rebate is a straightforward process that can be done online. Interested residents need to submit a completed application form along with proof of income and proof of purchase.