EVERY EBIKE FOR EVERYONE
The smiles on heybikers' face lets us know that we created meaningful products. And we are on the way to spread and realize more to the world.

Everything do at Heybike is about Personal Electric Vehicles (PEVs). HeyBike was driven to make that "every ebike for everyone" possible.

So, we take the haul of the most influential tech event in the world, CES. Hope we can meet new partners or talk with you about how ebikes electrify your travel!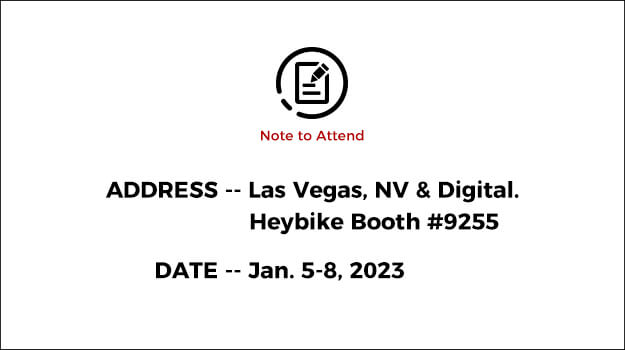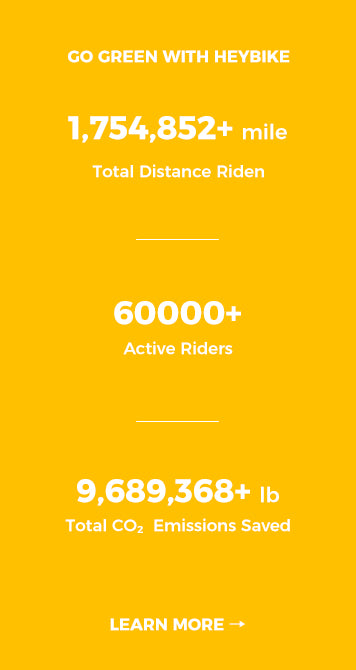 CONTACT US
If there have any questions about the participation in the exhibition or cooperation with heybike, please free to contact tiffany@targetandthrive.com. 
Register for CES 2023
Registration for the most inflential tech event, CES 2023. Make your plans to be in it, Jan. 5-8, 2023, in Las Vegas. We look forward to seeing you at booth #9255!