Unlock the Potential of Electric Bike Trailers
From commuters to hunters, trailers are quickly becoming useful e-bike accessories. An e-bike trailer can assist you with large vehicles, bulky stuff that will not readily fit onto a pannier rack, whether riding to work leaving for an overlanding adventure, or going out for a day of fishing. We can help if you never rode with a trailer before. Keep reading to understand how an electric bike with a trailer will be the perfect addition to your e-bike excursion.
Types of Electric Bike Trailers
For bike touring or extra storage on electric bikes, bike panniers have long been a favorite among cyclists, but a trailer enables users to transport larger and heavier stuff. Many distinct trailer types are helpful for various purposes.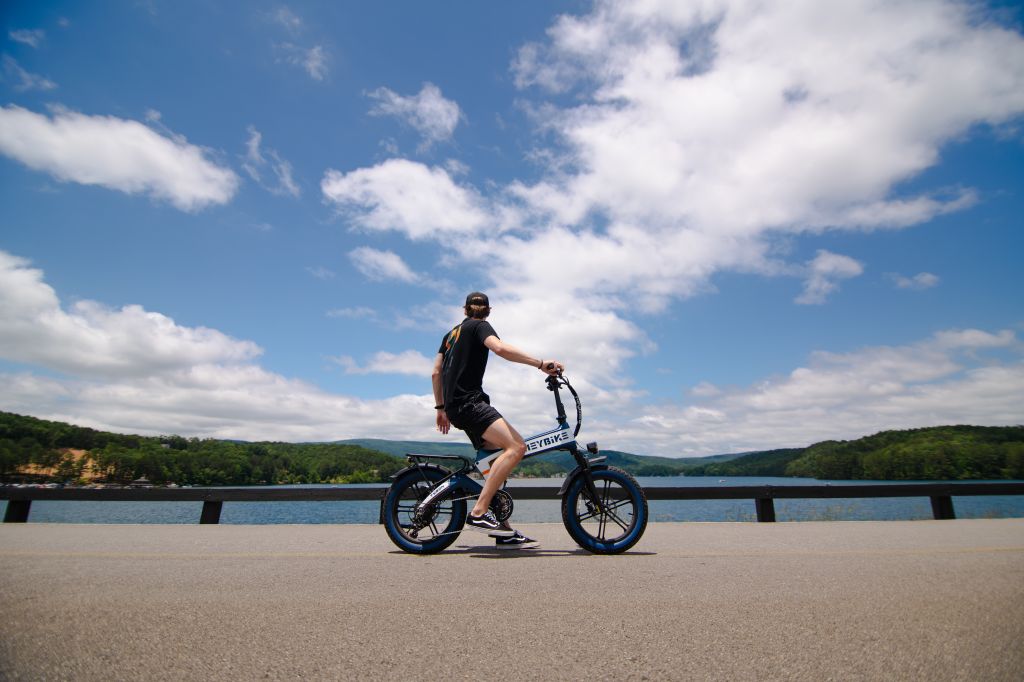 Cargo Electric Bike Trailers
The folding cargo e-bike trailer is easy to fasten or detach from the bike's back axle. It has a lid and removable trailer liner to secure your gear and protect it from the weather. The cargo e-bike trailer contains a hitch for your e-bike. Axle extenders, which you can easily attach and detach to modify the wheelbase of your trailer, are also included with the folding cargo e-bike trailer.
You can transport large or heavy equipment over longer distances with cargo trailers, which come in many shapes and sizes. They are available with two wheels or one wheel. The steadiness and ease of loading and unloading of two-wheeled cargo trailers outweigh the additional drag and effort required to tow them (either by pedal or battery power).
One-wheeled freight trailers are more effective and use less battery power. One-wheeled trailers are difficult to load and take a little more thought when balancing the weight, but they roll better and turn easier on a small track.
Child-Carrying Electric Bike Trailers
There is not just one best bike trailer for kids; there are many best bike trailers for various uses and price ranges. Child-carrying electric bike trailers come in different styles and are made for many reasons.
While some trailers excel off-road or on uneven terrain, others operate well on the road. Some can be used as joggers and strollers while others are intended for use as bike trailers. Some are appropriate for infants travelers, while others are better suited for older children.
There are several alternatives for kid trailers, which come in single and double configurations. A trailer bike, like the back half of a bike attached to the seat post and enables children to pedal, can also be included in this category.
Electric Bike Trailer for Pets
Pet trailers typically have enclosed sides to keep dogs inside and a hard bottom to provide a more firm surface for paws or claws to rest on. While certain cargo trailers can be used as pet trailers, not all cargo trailers are suitable for pets.
Make sure the travel trailer you pick for your pet is the appropriate size.
The pet should be able to stand up and turn around comfortably in the trailer. Ensure your pet does not weigh more than the pet trailer can support.
Key Features to Consider When Purchasing an Electric Bike Trailer
Here are some factors worth considering when choosing the right trailer:
Size and Weight Capacity
You should pick a large trailer to hold all of your goods but light enough on the bike frame. Always verify the trailer's maximum weight capacity before purchasing it.
Material and Build Quality
If you need to transport hefty items, choose a well-built, strong e-bike; city or racing-style eBikes are not for hunting or camping trips. The first thing you should look for when looking for the best bike trailer to take on a trip or travel with is material and built quality.
Compatibility with Various E-bikes
It is essential to consider that the bike trailer you select works with your bike. Many trailers attach to the bike's seat post or rear axle, so be sure it is compatible with your bike before buying.
Safety
When purchasing a trailer always check for safety features like reflectors or LED lights, a strong frame, and high-quality brakes. These features guarantee your visibility and safety while driving your cargo.
Comfort and Convenience
The trailer's convenience and comfort should come first. The strength of the trailer on the road may depend on its design. The ride might be smoother due to the center of gravity and appropriate weight distribution.
Conclusion
E-bikes and trailers work well together. It is a combination that may easily take the place of a quad or other off-road vehicle if you enjoy exploring the outdoors. The best electric bike trailer depends on your requirements, tastes, and financial constraints. Choose wisely to enjoy your bike touring peacefully.