Riding High: An In-Depth Look at Upright EBikes
An upright eBike is a bike with a more relaxed and upright riding position. These bikes are typically better suited for recreational use, such as riding to the store or with friends for fun and exercise.
Traditional city bikes, dutch bikes, and hybrid bikes are excellent examples of upright bikes. It is so because the design and geometry prioritize comfort.
Dutch bikes significantly advance sustainability and a healthy way of life. Dutch bikes stand out from other types of bikes because of several distinctive characteristics.
They also highlight their usefulness and practicality with features like integrated lighting, built-in locks, and spacious front and rear luggage cases. They feature an upright riding position for comfort and frequently have full-coverage fenders to shield riders from splashing.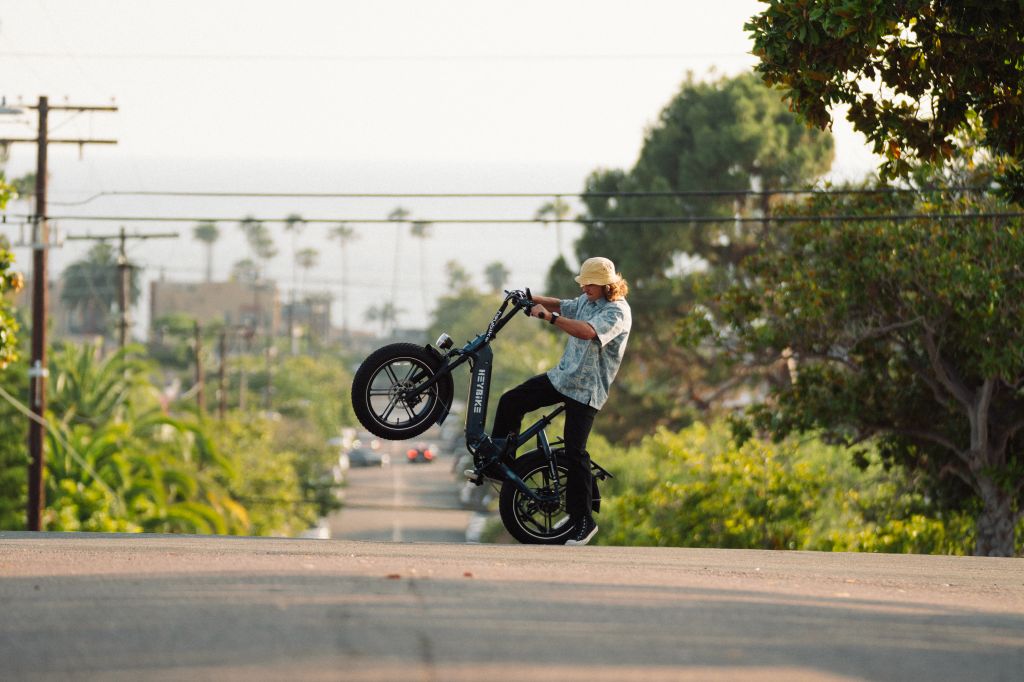 Advantages of Riding an Upright eBike
Comfort and Ergonomics
The ergonomic and comfortable riding position of an upright e-bike is one of its main advantages. Riders may relax while still receiving a fantastic workout because the seat is lower to the ground and the pedals are farther forward. This is especially advantageous for riders who experience joint or back pain on conventional bikes.
The riding position is less sporty on Dutch bikes because they are designed for comfort and convenience, which is what you would want if you want peak speeds or practicing for an event. Because riders may benefit from comfort and performance, they are the perfect match for electric bike systems.
Visibility and Safety
Built-in lights make riders visible to drivers and pedestrians alike, lowering the possibility of accidents during evening rides or in low light. Chainguards increase safety by reducing the chance of garment entanglement in the chain while cycling. With a long sightline, the rider has better visibility up close and in the distance. Drivers, pedestrians, and cyclists sitting up can notice the rider easily.
Health Benefits
Dutch bikes significantly have advanced sustainability and a healthy way of life. The health advantages are prominent and riding is an integral part of daily life, and cycling prevents roughly 6,500 deaths yearly due to increased physical activity.
Your heart and lungs will become stronger while using an upright e-bike, and your body will be better able to use oxygen. Regular use can also help control excessive blood pressure and enhance respiratory health. You should work out for 30 minutes five days a week to get the best effects. Biking encourages personal fitness and also contributes to cleaner air and less traffic.
Moreover, adopting Dutch-style bikes can be considered a proactive move towards switching to a more environmentally friendly and sustainable form of transportation that helps not just people but also has a good impact on society. Cycling is crucial in lowering carbon emissions and making cities cleaner because it accounts for around one in four journeys made in the nation.
Understanding the Features of an Upright eBike
Dutch-style bikes come with several features that put the user's comfort and ease of usage first.
Frame Design
The wave-shaped frame of traditional Dutch bikes dips down in front of the seat post to make it simple to step over the bike. However, some contemporary models use diamond-shaped frames, which are considerably similar to the shape of many road bikes.
Although this is more difficult to step over, it can let you ride more aggressively, which can be valuable if your urban riding involves slopes. These sleek design upright e-bikes frequently have strong frames that can handle city wear and tear.
Seat Type and Positioning
A pleasant difference from the slumped stance that most road bikes have, the bike's upright seating position also gives the rider a comfortable and relaxed position.
First off, the riding position on these traditional Dutch bikes is upright. This design choice is suitable for everyday use in cities because it is comfortable and helpful being aesthetically pleasing. Because of the upright positioning's distinctive posture, you can commute more comfortably because it puts less stress on your arms and back.
Handlebar Design
A Dutch bike's geometry is created to place comfort. The seat height is often lower, making it simple for riders to put their feet on the ground when stopped. Dutch bikes have long handlebars that sweep back to meet your hands for a more relaxed, natural grip. It is perfect for relaxed rides through the town or around the neighborhood.
Conclusion
In summary, upright bikes are a fantastic choice for people looking for a comfortable ride with a less demanding riding position. They would work best for new cyclists who desire a low-maintenance and inexpensive price alternative for exercise or transportation.
For commuters looking for something more durable and functional (you can frequently install numerous extras on uprights like pannier racks), upright bikes are also a good alternative and always will be.
Therefore, the best upright e-bike can be what you need if you want a dependable bike that will not break the budget!