Navigating Urban Commuting: The Rise of Electric Bikes
Electric bikes are transforming the way people commute, especially in urban areas. Cities are densely inhabited because many individuals rush to meet deadlines and daily agendas. With such strict deadlines, cities frequently encounter traffic congestion. Electric bikes, which operate differently than conventional modes of transportation, have aided in solving numerous urban problems.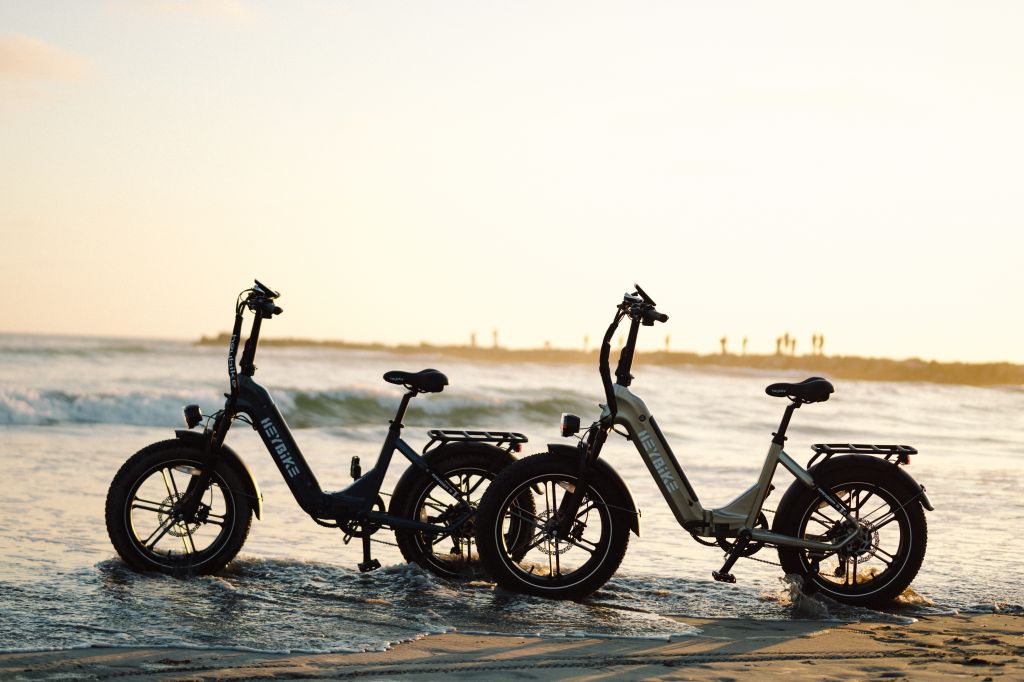 What is an Urban Electric Bike?
A pedelec, or urban E-bike, is an electric bike created for urban use. It varies from a typical bike with an incorporated electric motor that helps the user during cycling. Mudguards, lighting, and pannier racks are frequently included on urban e-bikes to make them appropriate for daily city use. Strong frames allow them to function well as a touring bike or with a lot of load.
Symbolize much more than merely functional bikes as a mode of transportation with reduced time in the city by traveling quickly from point A to point B. They are constructed to make daily life easier by adapting modern style habits and are intended for urban use.
Why Urban Electric Bikes?
Choose an urban E-bike for a variety of good reasons. A few justifications for why an urban E-bike will improve your life are as follows:
Save Time
An urban e-bike support in headwinds and on inclines, making it quicker and more efficient to go around the city. Do not waste time looking for a parking spot or getting caught in traffic by leaving the car behind.
Environmentally Friendly
An electric urban bike produces no emissions. In the city, it is a greener option than driving or using public transportation.
Cost-Effectiveness
An e-bike is less expensive and maintenance costs are lower than cars or motorcycles.
Health Benefits
Cycling is a fantastic way to keep physically active and enhance overall health, even with E-support.
Flexibility
An urban e-bike allows you to move rapidly and arbitrarily across the city without relying on a vehicle or public transportation.
Key Features to Consider When Choosing an Urban Electric Bike
Consider the parts, battery range, and overall bike weight when choosing an urban electric bike. If unsure, our support staff will be pleased to assist you in making the appropriate choice.
Range and Battery Life
Consider the length of your commute and the proximity of charging outlets to your destination. Choose an e-bike with a battery range that meets your needs for daily commuting. Consider how long it takes to fully recharge the battery. Shorter charging periods can be beneficial if you are short on time or do not have access to charging stations during the day.
Speed
City bikes are quick on paved roads since they are built for efficiency and speed. Consider your speed requirements for short or extended rides. Your intended riding style must be compatible with the bike's speed.
Weight and Portability
Due to the engine, an electric urban bike weighs more than a regular bike. You can still carry the bike's weight comfortably. The bike's model, equipment, and battery capacity impact total weight.
Durability
City bikes are durable and resilient enough to survive the rigors of regular use in an urban setting. They are a wise purchase for regular riders because they are constructed from durable materials.
Comfort and Ease of Use
Long periods on a bike are frequently involved in urban commuting. When selecting an e-bike, give comfort and ergonomics priority. To reduce road vibrations and bumps, look for items like suspension forks or seat post suspension.
You can find the most comfortable riding position with the help of adjustable handlebars and saddle height. Consider the accessibility of extras like fenders, racks, and lights that improve the practicality and comfort of urban transportation.
Safety Features
When purchasing an e-bike, you must consider ensuring the safest ride imaginable. Ensure your brakes have sufficient stopping ability to handle the motor's torque first. Hydraulic disc brakes are excellent for handling speed.
Other safety measures, such as smart cut-off, ensure that the motor turns on and off smoothly so you do not kick or jolt out of the ride. Do not forget to check the fork, seats, and accessories like reflectors and lights for suspension. Small or large, each of these characteristics will contribute to the safest possible ride.
Conclusion
Take advantage of the electric bike buzz and start your urban commuting adventures in style. Riders may enjoy the comfort, speed, and excitement of quick city commuting with the correct e-bike while lowering their carbon footprint and embracing a healthy lifestyle.
Choose your ideal urban commuter buddy, then start your city adventures with assurance and enthusiasm. The best e-bike for urban commuting is a choice that needs to be considered in light of your requirements and preferences.