US Restarts the E-Bike Tax Credit Bill
In the United States, an electric bike tax credit bill with a maximum deduction of $1,500 was reinstated to encourage low-carbon travel by decreasing the cost of purchasing electric bicycles.
Electric bicycles have grown increasingly popular in the United States due to their lightness, speed, and efficiency. Many have become viable alternatives to cars for many people. Unfortunately, their cost can be prohibitive; low-end models start around $600-$800, while high-end ones can cost over ten times that amount. To promote low-carbon travel policies from the federal down to state government level, subsidy policies have been implemented by various levels of government.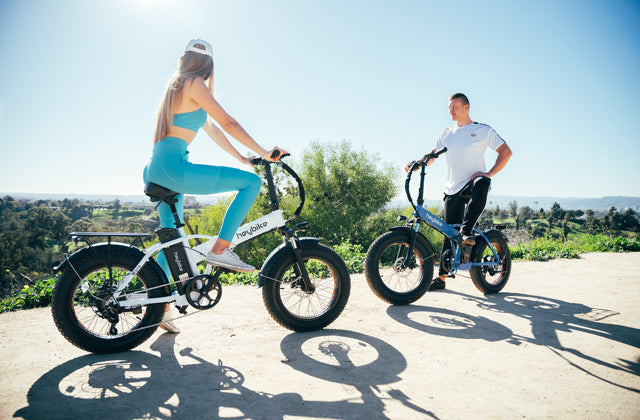 The reinstatement of the federal tax credit bill is anticipated to accelerate electric bicycle adoption further and boost their usage in daily travel. The Electric Bikes Act proposes regulations to address battery safety for low-quality bicycles equipped with potentially hazardous and explosive batteries. To qualify for this credit, e-bikes must be purchased for less than $8,000, with buyers' incomes limited to $150,000 for individual filers, $225,000 for heads of households, and $300,000 for joint filers. Joint couples buying two e-bikes each receive one or two credits every three years.
The bill also defines e-bikes as eligible if they meet battery safety standards set forth by the Battery Technology Industry Laboratory, thus preventing low-quality bicycles with dangerous batteries from taking advantage of tax credits.
After the federal e-bike incentives expired, many cities and state governments began creating local incentive programs. California currently offers up to $1,000 for regular e-bikes and $1,750 for cargo or adaptive e-bikes. Contra Costa County provides up to $300 in savings on a new e-bike for residents 18 and older who meet income criteria and reside in designated counties. Residents who meet these qualifications can receive $500 towards purchasing an e-bike. Healdsburg Electric Customers can receive between $50-$700 in Qualifying Electric Bike Rebates. Meanwhile, the City of Redding provides up to $1,150 vouchers for those who meet income guidelines and enroll in the residential energy rebate program. Santa Cruz provides $800 to eligible low-income residents and $400 non-low-income individuals.
Colorado residents can receive up to $200 in credit on new e-bikes worth $1,000 or more by applying. Connecticut also provides a $500 rebate on e-bikes that cost $3,000 or less, and Hawaii provides residents with 20% rebates on e-bikes up to $500. Massachusetts offers rebates ranging from $500 to $750 depending on residents' income status, while New York State provides 50% rebates up to $1,100 on e-bike purchases. Furthermore, Oklahoma provides a $200 tax credit for qualifying new e-bike purchases. Nashville offers a base rebate of up to $300 for e-bikes and a maximum rebate of $500 for cargo e-bikes. Residents in Washington D.C. may qualify for an income-qualified rebate of up to $1,400 on either type of bike purchased - 75% off the cost or up to $1,200 off if purchasing from outside Washington, DC.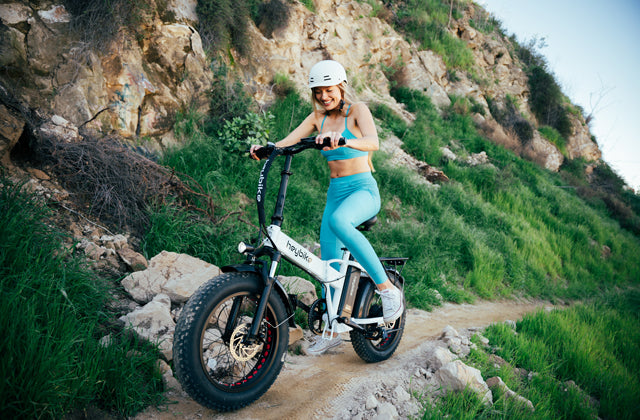 The high cost of electric bicycles has been a significant obstacle to their widespread adoption as low-carbon travel options. However, with the passage of the federal tax credit bill and local incentive programs from state and city governments, purchasing an e-bike should become more accessible to everyone, regardless of income level or background.
Electric bicycles provide numerous advantages beyond simply being a green mode of transport. Not only are they economical to run and require less maintenance than cars, but they're quieter and less polluting, too - making them especially suitable for daily commutes. Furthermore, electric bicycles promote physical activity, are less noisy, and use fewer fossil fuels than their gasoline-powered counterparts.
The reinstatement of the electric bike tax credit bill is an encouraging development that encourages low-carbon travel and reduces greenhouse gas emissions. Furthermore, it presents an opportunity for the e-bike industry to grow and innovate as more people switch over to this mode of transport.
Finally, the reinstatement of an electric bike tax credit bill in the United States is designed to encourage low-carbon travel by making electric bicycles more accessible. This move is anticipated to boost the adoption of electric bicycles and increase their usage rate among residents' daily commutes. Thanks to federal tax credits and local incentive programs, the cost of purchasing e-bikes is expected to decrease, making them more accessible to everyone. Electric bicycles provide more than just environmental benefits; they're cost-effective, healthful, and reduce noise/air pollution. The reintroduction of the electric bike tax credit bill is an essential step toward creating a sustainable future, and we can expect further innovations within this growing industry.