Benefits of 4G APP Sync for EBikes
Whether for recreation, sports, or health purposes, electric bikes have more functionality than tranditional bike riding. Thanks to the digital revolution taking over various appliances and tools, electric bikes have become advanced providing users with advanced functionality, social connectivity, and an improved riding experience. If you are wondering about what this new rave of electrical connectivity is all about, we recommend you keep reading this post.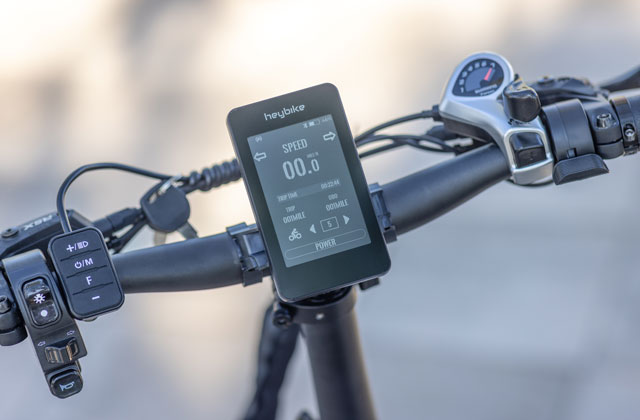 What Is Electric Bike Connectivity?
Electric bike connectivity refers to the ability of the various parts of an electric bike to communicate with themselves while communicating with other external devices: such as tablets, smartphones, applications, or other electric bikes. The idea of electric bike connectivity is to collect user biking data, provide users with their biking data or connect their bikes to other real-world mobile applications.
The connectivity feature of these bikes often happens over a series of wired and wireless connections to provide the user with a reliable connection. Some of the most common connections used include:
Bluetooth: This is a form of wireless connection that allows the

electric bike

to exchange with smart devices such as phones, tablets, and smartwatches, over a short distance.
WiFi: Electric bikes can connect to the internet over a WiFi network.
Cellular: Some electric bikes come with a sim card equipped or mobile connectivity with 4g(which we will dive into) or 3g connections, allowing the bikes to connect to the internet without the need for WiFi.
ANT+: This is a form of wireless connection that is used to transfer health information, such as heart rate, or calories burnt, or allows you to connect your bike to a

cadence sensor

or other electric bikes.
CAN bus: Electric bikes with connectivity come with a CAN bus system which allows the various components of the bike to exchange information. For example, your bike can sense when your battery levels are low via the CAN bus.
USB: As we all may know, USB allows for data transfer from the electric bike to devices.
These are the wireless and wired networks typically used to achieve electric bike connectivity.
Benefit Of Applying 4G Connection On Ebikes
As stated earlier, one of the methods of achieving wireless e-bike connectivity is through the use of cellular networks such as 4g. In previous models, 3g networks were used, and the use of 4g brought about a whole new world of capabilities we will explore in this section:
1. Real-Time Connection
Thanks to the use of ebike 4g connections, bike users can communicate with the internet in real-time. This opens a whole new world of instantaneous applications such as tracking any location you are in real-time or getting updates about the weather in real-time. The whole idea here is that you can get up-to-date information either about your bike or on the internet in no time with a 4g network.
2. Navigation
The use of a 4g connection on Ebikes provides users with the best navigation experience. With this, bikers can get accurate and immersive GPS navigation capability which provides a turn-by-turn direction using smart features such as voice map assistants and detailed Cartograph.
3. Data Analysis and Collection
Using 4g networks, bikers can collect data about their bike information wirelessly to their biking app. This also allows the app to communicate with the servers of the biking company, providing users with real-time analytics which gives insight into maintenance issues, health information, distance traveled, or even optimizing your bike performance.
4. Data Exchange
4g networks are faster thanks to their large bandwidths which allow users to wirelessly transfer data to their gadgets much faster. Also, this means, you can easily share your information, such as tips, or route information, with other bikes with ease.
5. Improved Safety
The real-time tracking ability and faster data exchange of 4g connections mean you can share your live location with your friends and family so they can track you in real-time in case of any emergency. Also, with up-to-date weather information, you can prepare very well to protect yourself against nature's elements or even avoid certain routes.
Let's Talk About Heybike Tyson
If you are looking to enjoy the benefits of a 4g connected electric bike, then you might want to check out our new Heybike Tyson. Heybike Tyson is an electric bike designed with some of the most advanced technological features you expect an e-bike to have and more. Everything about this bike screams speed: from the fast charging 4A charger, a top speed of 28 mph coupled with Shimano 7-speed gears, all topped up with a 4g connectivity, you can never go wrong with this bike.
The aesthetics of this bike is eye-catching, but beyond aesthetics, the Heybike Tyson is engineered to reach distances of 55 miles per charge cycle and can climb high terrains. It is designed to be convenient thanks to its foldable nature, and it comes with a 7-inch screen to display all vital information.